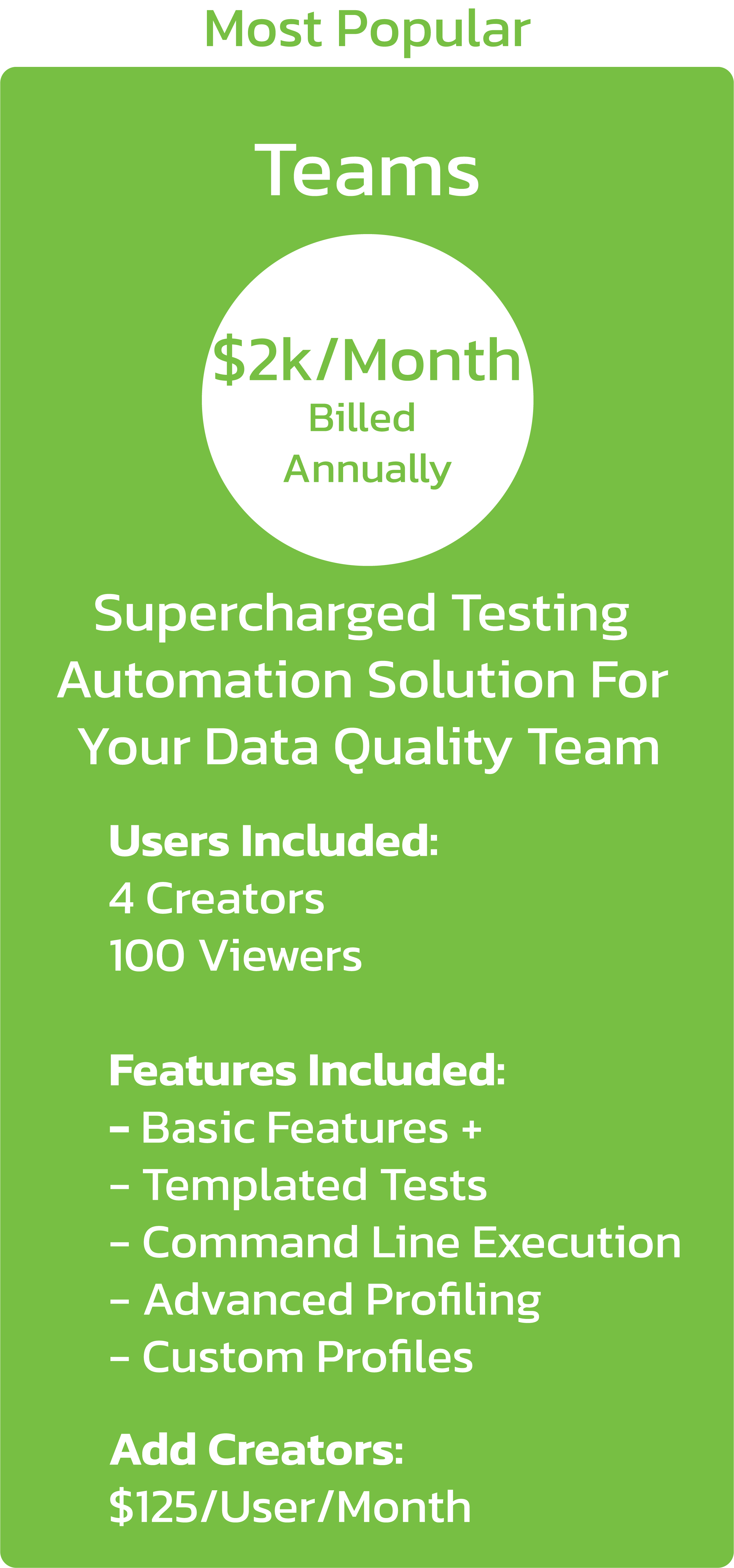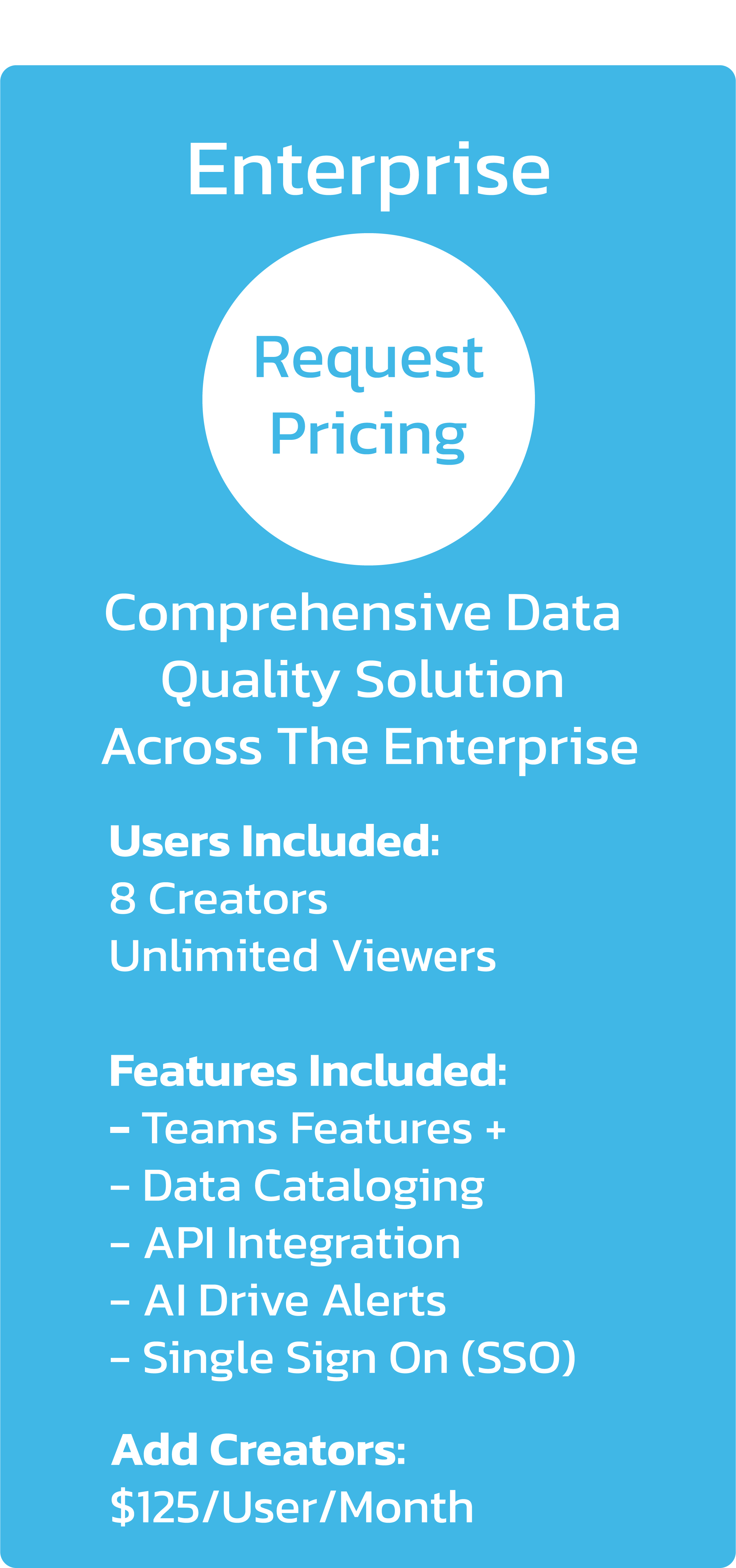 Validatar Test Packs
One of the fastest ways to get started with unlocking the value of testing automation is to purchase a pre-written Test Pack. We have a growing list of test packs available for commonly used platforms and design patterns. You will benefit from our team's extensive experience with automated testing and best practices in each of our test packs.
Frequently Asked Questions
Can I add more Creator users to my environment?
Yes, you can add as many Creator Users as you need to the Basic, Teams and Enterprise Editions for $125/user/month, or upgrade to the next level for additional Creators and to enjoy more features.
Can I add more Viewer users to my environment?
If you need additional Viewer users beyond those that are included with either Basic or Teams Editions you will need to upgrade to the next higher Edition of Validatar. This will also give you the benefit of more Creators and additional features.
How do I add server instances for additional environments?
Some customers require multiple environments to support testing processes. Additional non-production environments can be added for 25% of the selected Edition's base price (i.e. Basic & Teams cost $3k, $6k/yr/instance). Additional production environments can be added for 100% of the selected Edition's base price.
Am I capped on the number of connections / data sources sources I can connect to Validatar?
We don't limit the number of connections or sources you can bring into Validatar nor do we charge you extra for multiple connections or sources.
Do you offer training and implementation services for Validatar?
We offer a 1-day training for Validatar as well as several Validatar Quick Start Packages to help you get started. Please reach out to us on pricing for these services.
Is the cost of hosting Validatar included in the Validatar Editions price?
The prices listed above are for licensing the Validatar software only. You will need to host your servers either on premise, or at any one of the vendors that offer cloud based hosting services. We would be happy to assist you in determining the best hosting solution for your organization.
Start Your Data Quality Journey
Improving data quality is critical to building trust in your data with your stakeholders. Let us show you how Validatar automates the testing of your data to improve trust in your data.