About
Children's Hospital
Association
Industry:
Healthcare
Location:
Kansas City, KS
What They Do:
The Children's Hospital Association (CHA) advances child health through innovation in the quality, cost and delivery of care with their children's hospitals. Representing more than 220 children's hospitals, they are the voice of children's hospitals nationally.
Website:
Solution Focus:
Data Quality | Data Governance
CHA's Data Quality Challenge
---
As part of their larger, multi-year Data Transformation initiative, CHA knew that they needed to implement a Data Quality Management program in order to achieve the goals outlined in their Data Transformation charter.
Their Data Quality Management program needed to support:
Refreshing data from member hospitals monthly versus quarterly
New data quality standards to improve accuracy
An increase in organizational trust in the data
Ability to scale testing as the volume of their data grows
CHA turned to Resultant (formerly Teknion Data Solutions) and Validatar, an automated data quality and data testing platform for a solution.
---
Validatar Solution Highlight
---
Being a part of the larger Data Transformation initiative at CHA, enabled Resultant to understand the larger vision and recommend a solution that met their specific Data Quality Management needs, but also fully integrated into CHA's larger technology solution ecosystem
Resultant introduced Validatar to the CHA team during the development of their Data Warehouse. By bringing in an automated testing solution during the development cycle, CHA was able to quickly realize the positive impact it had on streamlining the development cycle for the team. As the new Data Warehouse was brought online, Validatar transformed from a Dev Testing tool to a Production Monitoring and Testing platform for CHA.
Key Validatar features utilized by CHA include:
Cross Platform Testing (SQL Server to Snowflake)
Cloud Migration Testing
Security Auditing
Regression Testing
Threshold Alert Notifications
By leveraging Validatar's, robust automation, monitoring and a comprehensive data testing capabilities, CHA was able to dramatically expand their data testing capabilities to support an increased volume of data, increased data refresh frequency and the ability to implement a member hospital file submission quality program.
---
CHA's WOW Outcomes
---
CHA's vision of an organizational Data Quality Management solution is becoming a reality as a result of leveraging Validatar to automate and expand data testing capabilities.
Key WOW outcomes for CHA include:
Streamlined Data Warehouse development by empowering developers with test creation capabilities
Implementation of a Unified Data Mapping check for all member files

Expand testing throughput with less resources

Tripled test creation through Metadata & template-based automation
Improved data transparency by sharing DQM reporting directly with Data Consumers and CHA leadership.
Validatar plays a critical role in providing greater transparency, measurable improvements in data quality, and improving trust in their data with key stakeholders across the CHA organization and at member hospitals.
Other Customer Stories You Might Be Interested In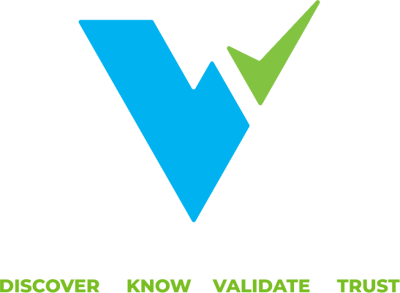 I would like to
learn more about Validatar!
Start Your Data Quality Journey
Improving data quality is critical to building trust in your data with your stakeholders. Let us show you how Validatar automates the testing of your data to improve trust in your data.