Industry:
Financial Services - Insurance
Location:
Austin Texas
What They Do:
Texas Mutual provides workers' compensation insurance for Texas employers, acts as the insurer of last resort, and helps to prevent on-the-job injuries and illnesses and minimizes their consequences.
Website:
Solution Focus:
Data Quality | Data Governance
Texas Mutual's Data Quality Challenge
---
Achieving and maintaining data quality within an organization is challenging and can be very hard to achieve organically. Like many other organizations, Texas Mutual Insurance recently embarked on the journey to modernize their data platform, and as part of that journey, increase the quality of their data, with the ultimate goal of improving trust in the data with key stakeholders.
Texas Mutual developed "Guiding Principles" to ensure they achieved their goal:
Expand the breadth and depth of data testing across the data ecosystem
Leverage "Day 1 Automation" for efficiency
"Move Testing Left" to empower more departments
Improve data transparency for stakeholders
Texas Mutual turned to Teknion and Validatar, an automated data quality and data testing solution, for assistance.
---
Validatar Solution Highlight
---
Having worked with Texas Mutual on building out their Cloud data warehouse, Teknion was able to build upon our deep understanding of the data warehouse architecture and opportunities to leverage WhereScape, the metadata-driven ELT automation tool to expand Texas Mutual's data testing capabilities.
Teknion introduced Validatar to the Texas Mutual team, demonstrating its capabilities in automating and expanding data testing capabilities, improving data quality and helping to improve trust in the data.
Key Validatar features utilized by Texas Mutual include:
Data Discovery & Data Profiling revealing what data is available and a better understanding of that data
Metadata monitoring and reporting to increase downstream data transparency
Out-of-the-box templates for consistent and predictable testing methodologies, improving efficiency and breadth of testing
Automated test scheduling, expanding testing capabilities to 24/7/365
By leveraging Validatar, bringing automation and a comprehensive data testing solution, Texas Mutual was able to dramatically expand their data testing capabilities, leveraging centralized test scripts and automated test scheduling, using existing staff and providing increased data quality and transparency.
---
Texas Mutual's WOW Outcomes
---
Texas Mutual's vision of enterprise wide data quality management is becoming a reality as a result of leveraging Validatar to automate and expand data testing capabilities.
Key WOW outcomes for Texas Mutual include:
Streamlined Data Warehouse development by empowering developers with test creation capabilities
Expanded testing of over 3,000 objects across the data ecosystem
Tripled test creation through Metadata & template-based automation
Improved data transparency by providing enhanced Metadata information through Metadata Monitoring & Reporting capabilities
Validatar plays a critical role in providing greater transparency, measurable improvements in data quality, and improving trust in their data with key stakeholders across the Texas Mutual enterprise.
Other Customer Stories You Might Be Interested In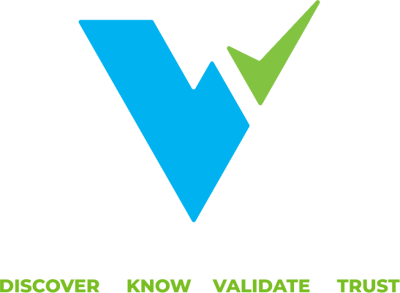 I would like to
learn more about Validatar!
Start Your Data Quality Journey
Improving data quality is critical to building trust in your data with your stakeholders. Let us show you how Validatar automates the testing of your data to improve trust in your data.